Thank you for contacting us.
Thank you for contacting us.
Your question has been sent to Prof. Miller.
PROFILE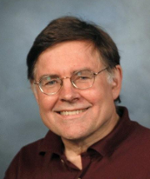 Prof. Miller was educated at the universities of Glasgow and Leeds, U.K., and served an industrial apprenticeship with Tube Investments Ltd. He worked for G.E.C. in the U.K. and General Electric in the United States. From 1986-2011 he was professor of electric power engineering at the university of Glasgow, where he founded the Scottish Power Electronics and Electric Drives Consortium. He has published more than 200 papers and 10 books and 10 patents, and he has given many training courses. He has consulted for several industrial companies in Europe, Japan and the United States. He is a Life Fellow of I.E.E.E. and in 2008 he was awarded the Nikola Tesla award.
The Green Book: "Design of Brushless Permanent-Magnet Machines"