The advantages of JMAG to electric machine analysis have been proven time and again. Even though electric machines are considered mature products, they still face new demands for higher performance. These demands have increased competition among machine designers to extract the most performance from a design. After more than 100 years, most of the easy innovations have already been made and deriving further performance gains requires finite element analysis (FEA) to identify previously overlooked or underestimated aspects of machine design. Since JMAG's release, it has been utilized in a number of motor development projects around the world. Our accumulated knowledge and experience in motor design enables us to provide powerful yet easy to use simulation technologies.
An engineer's diary
Fig. 1 shows two types of irregularity in the speed/torque characteristic of an induction motor — the asynchronous torque dip and the synchronous torque dip. These are sometimes called "cusps" or "hooks". If the speed/torque characteristic of the lo…
The single-phase induction motor is one of the most common electric motors. For many years the annual production levels world-wide have been 100,000,000 in round numbers. You can find it in refrigerator compressors, but also in many other household …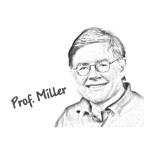 Many engineers are at home because of the pandemic, unable to go to work. Although many can work "from home" by internet links, it's not the same.
See more icon-arrow-circle-o-right
Motor Design Tool JMAG-Express Online
JMAG-Express Online is a parameter-based motor design support tool.
It is possible to obtain in an instant the startup voltage constant, torque constant, inductance characteristics, current vs torque characteristics, rotation speed vs torque characteristics, iron loss / copper loss characteristics, etc. merely by inputting a geometry template, materials, windings, and drive conditions.
Because JMAG-Express Online can be used with tablets and smartphones, you can design motors anytime, anywhere, on the go or at home.
JMAG-Express Online icon-arrow-circle-o-right
Analysis Case
Design Method