To our valued customer,
This e-mail brings you the most up-to-date information on JMAG!
---
Implementing JMAG Interview
JMAG is used by many companies, research centers and educational institutions.
In "Implementing JMAG", we publish interviews of users who have made use of JMAG in new developments, achieving solutions and taking on new challenges.
We are pleased to announce that this month, we have added a new user case of implementing JMAG.
---
Latest Implementing: IMS Co., Ltd.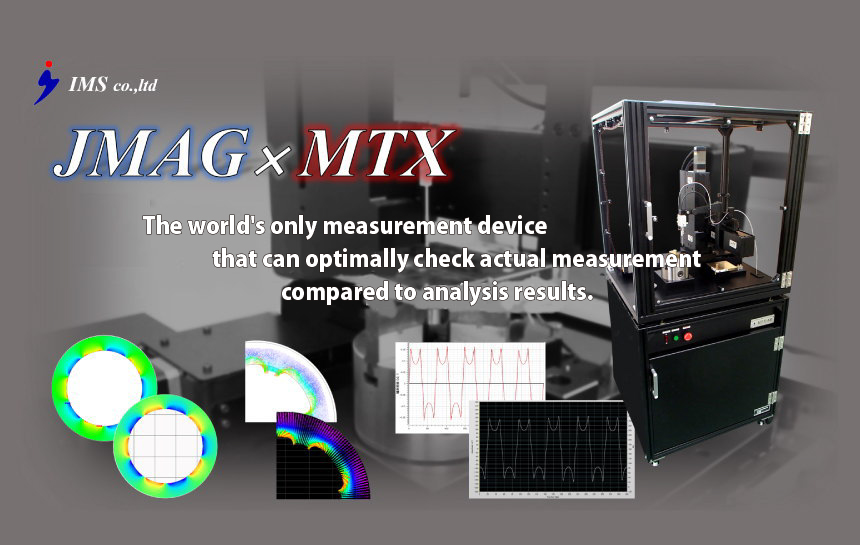 IMS Co., Ltd. mainly focuses on devices that magnetizes permanent magnets, being engaged from the beginning in development and design, all the way through to manufacturing the product. They handle magnetic yokes (jig used in magnetization), required to create magnets and special power supplies.
They also manufacture magnetic field measuring devices that are needed for testing quality and checking what kind of magnetic field is emitted by the magnet.
We asked IMS, the leading expert in magnetization, about their magnetization technology, which they developed from years of experience and how they make use of JMAG.
Interviewees: President, Takayuki Yoshino
Engineer, Takafumi Iwase
For details, see the WEB page below.