Synopsys, Inc.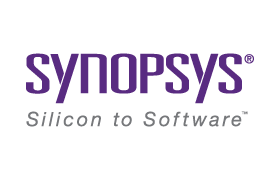 SaberRD is a multi-domain, analog mixed-signal simulation suite.
Product name
Product detail
The Synopsys Saber Simulator incorporates Robust Design/DFSS methodologies to enable design teams to model, analyze, and optimize system-level interactions for multiple technologies including, electrical, mechanical, hydraulic and magnetic systems. Through the use of Saber, designers can perform a greater number of tests and design variations compared to a hardware prototype, reducing design cycle time and maximizing safety and reliability.
Product features
Increase reliability for mechatronic systems, PCBs & wire harnesses.
Implement Robust Design analyses such as stress, sensitivity, Monte Carlo and Worst Case.
Quickly create a virtual system design, reducing the need for physical prototypes.
Native support for standard languages VHDL-AMS & MAST.
Ensure accuracy by accessing a library of 30,000+ component models.
Create models quickly with data import and model characterization tools.
Protect intellectual property with model encryption (MAST & VHDL-AMS).
Verify hardware/software interaction with co-simulation.
Grid computing support for expedited simulation of thousands of virtual prototypes.
Integrate with: JMAG RT, Synopsys TCAD, Synopsys VCS, MATLAB/Simulink, Zuken CR5000/8000, Mentor Graphics, Cadence and more.
Industries
Automotive, Aerospace, Power Systems, Solar and more.
About company
Synopsys, Inc. (Nasdaq:SNPS) provides products and services that accelerate innovation in the global electronics market. As a leader in electronic design automation (EDA) and semiconductor intellectual property (IP), Synopsys' comprehensive, integrated portfolio of system-level, IP, implementation, verification, manufacturing, optical and field-programmable gate array (FPGA) solutions help address the key challenges designers face such as power and yield management, system-to-silicon verification and time-to-results. These technology-leading solutions help give Synopsys customers a competitive edge in quickly bringing the best products to market while reducing costs and schedule risk. For more than 25 years, Synopsys has been at the heart of accelerating electronics innovation with engineers around the world having used Synopsys technology to successfully design and create billions of chips and systems. The company is headquartered in Mountain View, California, and has approximately 90 offices located throughout North America, Europe, Japan, Asia and India.