Smart Manufacturing Technology Ltd.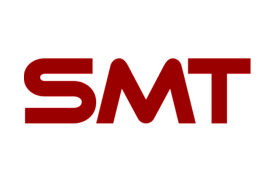 We are a global engineering solutions and services provider dedicated to providing leading engineers with the expertise and tools to deliver innovative driveline technology.
SMT aspires to be the global market leader in mechanical transmission innovation by exceeding expectations in CAE software and technical services whilst delivering confidence in fulfilment of services and providing next generation software and ideas.
Product name


Gearbox and driveline design, analysis and optimisation.
MASTA is a complete suite of CAE software for the design, simulation & analysis of driveline systems from concept through to manufacture.
Product detail
MASTA BENEFIT
Accurately and rapidly design transmission systems from scratch or imported concepts.
Comprehensively understand the life of a mechanical part over the customer duty cycle.
Identify potential failure modes early in the product development cycle.
Rapidly predict key performance characteristics at the design stage.
Easily explore changes in transmission layout, component selection and/or design, materials and manufacturing processes in the convenience of a virtual environment.
Perform full system simulations for any transmission or driveline configuration.
Incorporate manufacturing simulation at the design stage to reduce process development time & cost.
MASTA's unique and modern architecture written from the ground up in C# makes it a significantly more stable comparative solution for current and future operating systems.
Product features
Design entire transmission and driveline systems using a comprehensive selection of components and design databases.
Gear tooth geometry optimisation.
Durability analysis for gears, bearings, shafts & splines.
System Deflection Analysis & Optimisation.
System NVH analysis & optimisation.
Loaded Tooth Contact Analysis.
Shaft Fatigue & Stress Analysis.
Shift Performance & Quality.
System Dynamics.
Gear Cutter Design and Manufacturing Process Simulation.
Housing & Shaft Deflection.
Gear Scuffing Analysis.
Drivetrain Simulation.
Planetary Load Sharing.
Isight interface for multi-parameter global optimisation.
Industries
SMT operates in an array of global driveline industries with expertise in the following:
Automotive
Heavy auto
Off highway
Aerospace
Energy
Marine
Rail
JMAG-MASTA linkage case study
Run NVH Analysis of Drivetrain Using JMAG-MASTA Link with Sample Data Disclosed in the Open Interface Program
About company
SMT is a globally integrated leader in mechanical transmission engineering services and software development. Over the past 20 years SMT has grown from a collective of experienced and passionate engineers into an international enterprise serving all sectors of the transmission and driveline development industry.
Through our strategy, dedication and innovation we promise to continually deliver the most pioneering services and technologies trusted by the world's leading transmission and driveline engineers.
https://www.smartmt.com/masta-for-ev/ 
Company Name
Smart Manufacturing Technology Ltd.
Address
Wilford House, 1 Clifton Lane,
Wilford, Nottingham, NG11 7AT
Phone
+44 (0)115 941 9839
URL
https://www.smartmt.com/