Gamma Technologies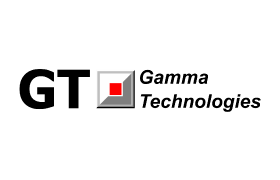 GT-SUITE is a simulation software package for the engine, powertrain, and vehicle industries
製品名
製品紹介
GT-SUITE is a CAE software for engine, vehicle, and powertrain development. Many automotive manufacturers, suppliers, and universities have used GT-SUITE since 1995.
GT-SUITE is capable of rapidly simulating virtually any system, from very simple to very complex multi-physics scenarios commonly encountered in engineering today, which allows for innovative concepts to be brought to market quicker and more reliably.
製品機能
Fluid Flow
Thermal
Mechanical
Chemical
Electromagnetic
Control
Multi-physics
産業分野
Passenger Car
On-Highway
Off-Highway
Powetrain
会社情報
Gamma Technologies, Inc. (GTI) develops and licenses the "virtual vehicle and powertrain" CAE software GT-SUITE. This tool is specifically designed for applications in the engine, powertrain, and vehicle industries. In addition to supplying software products, GTI provides user support and training and carries out general consulting projects using its proprietary CAE tools.
GT-SUITE includes a complete library of physics-based modeling templates covering fluid flow, thermal, mechanical, electrical, magnetic, chemistry, and controls domains. In addition, higher-level modeling templates are available that are specifically designed for applications in the engine and vehicle industries. GT-SUITE applications include engine, aftertreatment, acoustics, cooling and vehicle thermal management, vehicle, transmission, driveline, hyrid vehicles, fuel injection and fuel systems, lubrication, hydraulics, air conditioning, and engine mechanics. We are dedicated to building the most advanced engine and vehicle simulation tools. Furthermore, we endeavor to provide major productivity improvements for our customers through carefully designed software solutions.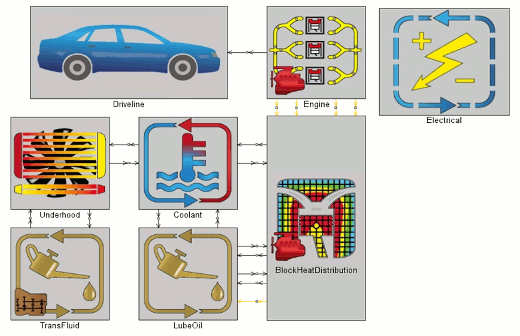 | | |
| --- | --- |
| 会社名 | Gamma Technologies, Inc. |
| 住所 | 601 Oakmont Lane Suite 220, Westmont, IL 60559, USA |
| TEL | +1(630)325-5848 |
| FAX | +1(630)325-5849 |
| URL | https://www.gtisoft.com/  |
参考資料
GT-SUITEとJMAGによるxEVシミュレーションについて
Gamma Technologies LLC社のブログ記事で紹介されました。