Value the challenges in developing new technologies, and taking the initiative in motor structure innovations
Hidaka Laboratory was newly established in 2021 at Nagaoka University of Technology.
Prof. Hidaka values the challenges in developing new technologies and is working on motor structure innovations while sharing his corporate experience with his students.
In this interview, we ask Prof. Hidaka about the details of his research work and extended our questions to how he communicates with his students as well.
How about starting with telling us about your background.
April 2012 – March 2014 Course of Systems Science and Informatics, Faculty of Information Science and Technology, Graduate School of Hokkaido University
April 2014 – March 2021 R&D Engineer, Advanced Technology R&D Center, Mitsubishi Electric Corporation
April 2021 – present Associate Professor, Electrical, Electronics and Information Engineering, Bachelor's/Master's Program in Engineering, Nagaoka University of Technology
I worked for a manufacturer until March 2021, where I was involved in product development. I believe sharing the experience that I have gained working for a private company with my students will help in the development of human resources.
Please tell us about the topic, overview, and philosophy of your research.
The name of the Laboratory is "Advanced Motor Systems Laboratory." We are seeing new keywords in motor research, such as AI and optimization in simulation technology, as well as multiphase in drive systems. I named this Laboratory in hopes of facing new challenges without being afraid of making mistakes while being fully aware of these keywords. In my Laboratory, I make it a point to look into the challenges of unfamiliar and unknown technologies as the basis for selecting research topics.
Can you give us details about your laboratory?
My Laboratory was newly established in 2021. Therefore, the simulation and experiment environments are still being set up. It seems like the students are enjoying the environment gradually coming together but are also experiencing the difficulties of being in a newly established Laboratory. Also in my Laboratory, I am encouraging my students to value not only their research work but extracurricular activities. After all, the time they spend in university will be the last chance for them to have time of their own before joining the workforce. The basic policy at the Hidaka Laboratory is for students to separate their time spent on expanding their personal values such as taking on part-time jobs and participating in club activities and time spent on pursuing their research in the Laboratory.

Fig. Activities in the Laboratory (Left: Simulation, Right: Experimental apparatus)
Can you describe one of your case studies on your research topic using JMAG?
We worked on a case study using the topology optimization function in JMAG. In a motor system called synchronous reluctance motor, the focus would be on the flux barrier shape that is shown in the figure on the lower left. So we optimized the flux barrier shape using the JMAG topology optimization function. Also, we succeeded in improving torque characteristics in simulation as a result of comparing values such as the magnetic flux density with that of conventional motors. The proposed motor then underwent stress calculations in the detail design process, was prototyped, and went through verification using the actual machine. As I have described, JMAG has a comprehensive optimization function, so we can discover distinctive structures which could not be created from the knowledge of an experienced designer. Every day we use this function to work on developing new motor structures.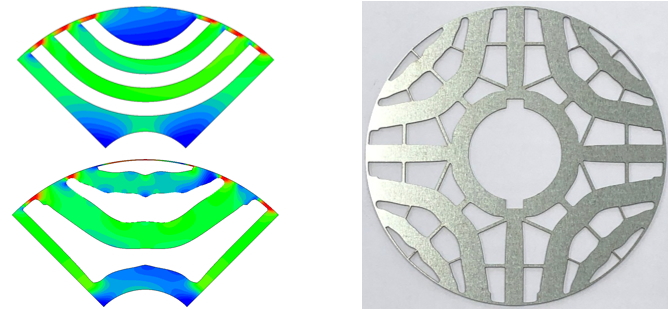 Fig. New structure of synchronous reluctance motor determined by the topology optimization function
(Left: Comparison of magnetic flux density with that of a conventional motor, Right: Manufactured prototype motor by performing stress calculation in detail design)
What is the research you are most focused on now?
I believe that numerical optimization and AI are the technologies that are currently given the most attention in motor designing. We are seeing more and more of these words even at conferences. In addition to research in these fields, I have also started working on research on quantum computers as more advanced future technology. Quantum computers have different calculation principles compared to classical computers and depending on the way they are used, can be a game changer. On the other hand, quantum computers have peculiar characteristics and not enough basic studies have been conducted for application to motor design, so we are working on conducting basic studies by running simulations on a daily basis.
What innovative measures do you take in teaching your students?
I think most professors have rooms that are separate from the students and discuss the progress of their research at seminars (research group meetings) held once a week. However, I believe not just research but having day-to-day conversations is also important in building a closer relationship with students. Therefore, I try to spend more time with them in the common room except when I'm not in meetings or lectures. I try to create an environment where students feel comfortable asking for advice by talking to them every day.
What is your message to future engineers and working professionals (all students)?
I believe that research in electrical engineering, not limited to motors, is an extremely interesting field that is expected to develop even more in the future. However, it is also a difficult field where basic/practical application knowledge is required. There may be times when you fall behind on your studies/research, but the important thing is steady progress, rather than perfection. It is only natural that there are things you don't understand but there is absolutely no need to feel discouraged. If you keep working hard without giving up, I believe there will be a time when the problem that once seemed so complicated will be resolved.
Thank you.
Interviewee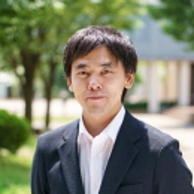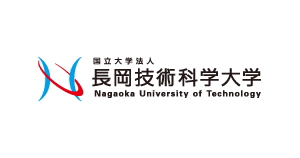 Name of University
Nagaoka University of Technology
Location
1603-1, Kamitomioka, Nagaoka, Niigata, Japan 940-2188
President
Shigeharu Kamado