Masako Shibamori
Advanced Development Dept., AISIN SEIKI CO., LTD.
Abstract
The electrification of automobiles is accelerating against a background of CO2 reduction for environmental problems. In the thermal design of traction motors for electrified vehicles such as Evs and HEVs, it is necessary to estimate the thermal characteristics of a continuous drive pattern in a wide operating range within a short period of time. In this presentation, we introduce a case study of estimating the transition of temperature during continuous motor drive in a 1D thermal analysis via the coupling between JMAG and GT-SUITE.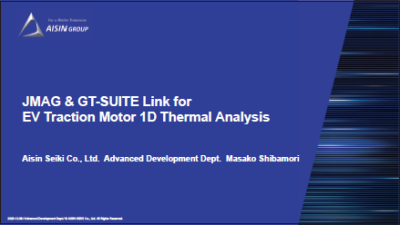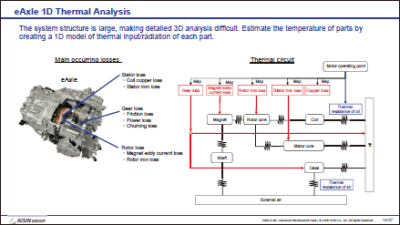 To read Proceedings, please sign-in.
Protected content here, for members only.
You need to sign in as a JMAG software regular user (paid membership) or JMAG WEB MEMBER (free membership).
By registering as a JMAG WEB MEMBER, you can browse technical materials and other member-only contents for free.
If you are not registered, click the "Create an Account" button.
Remember me
Sign In
Create an account (Free)
About authentication ID for JMAG website