The advantages of JMAG to electric machine analysis have been proven time and again. Even though electric machines are considered mature products, they still face new demands for higher performance. These demands have increased competition among machine designers to extract the most performance from a design. After more than 100 years, most of the easy innovations have already been made and deriving further performance gains requires finite element analysis (FEA) to identify previously overlooked or underestimated aspects of machine design. Since JMAG's release, it has been utilized in a number of motor development projects around the world. Our accumulated knowledge and experience in motor design enables us to provide powerful yet easy to use simulation technologies.
Column: "An engineer's diary"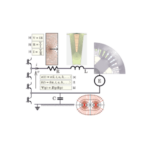 OK — We've reached letter 'O' in the alphabetic sequence of Diary topics, and Ohm's law immediately comes to mind. When I was a student, one of my room-mates (a medical student) had to sit a physics test, and he prepared notes, one of which concerne…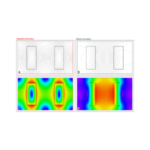 Continuing the more-or-less alphabetic sequence of initial letters for the titles of Engineer's Diary, we arrive at the letter N. What topic could be more relevant in finite-element analysis than the so-called Neumann boundary condition?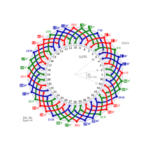 Mystery is not confined to novels.We have it in abundance in engineering.I remember as an apprentice in the 1960s working alongside a service engineer on a new DC drive system, and he had some commissioning documents with control system diagrams and…
Thermal Analysis
JMAG is FEA-based and allows design to proceed while evaluating both the magnetic properties and thermal properties of the motor at the same time.
By having magnetic field analysis and thermal analysis models share the design variables, for example, changes to dimensions can be reflected in both the magnetic field model and the thermal model at the same time. In addition, the magnetic and thermal results can be evaluated on a single screen.
Check the efficiency maps to see the temperature during maximum power. If the part temperature is too high, then evaluations can be run very easily simply by repeating a process of changing the design variable values and checking the efficiency maps and temperature again.
Vibration Analysis
In addition to evaluating electromagnetic phenomena in electromechanical design, evaluation of structural aspects such as strength and vibration characteristics is indispensable.
JMAG accurately obtains electromagnetic and magnetostrictive forces, computes generated vibrations based on these forces, and further, obtains sound pressure distributions in surrounding areas.
Motor Design Tool: JMAG-Express Online
JMAG-Express Online is a parameter-based motor design support tool.
It is possible to obtain in an instant the startup voltage constant, torque constant, inductance characteristics, current vs torque characteristics, rotation speed vs torque characteristics, iron loss / copper loss characteristics, etc. merely by inputting a geometry template, materials, windings, and drive conditions.
Because JMAG-Express Online can be used with tablets and smartphones, you can design motors anytime, anywhere, on the go or at home.
Motor Design with JMAG-ExpressIn the latest version of JMAG-Express Public released in July 2013, a DC brush motor calculation function has been added. In this issue, we'll give you an example of an actual motor design utilizing JMAG-Express Public'…
Motor Design with JMAG-ExpressHandy features are constantly added in our motor design tool, JMAG-Express. This article will use three-phase induction motors as an example and introduce case studies of design. We hope you will make use of JMAG-Expres…
Analysis Case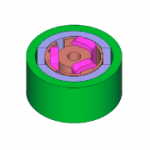 This note presents how to obtain the iron loss in the stator core and rotor core of a brush motor.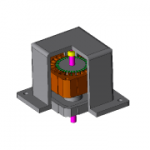 In this example, electromagnetic force generated in the induction motor stator core is obtained, and an example of evaluating sound pressure by linking it with the eigenmode of the motor is shown.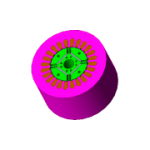 In this example, an example of evaluating the performance of an IPM with PAM operation is presented.
Design Method
Motor Design CourseIn the September 2013 issue of this newsletter,the first of these ongoing columns, I gave an explanation about the background to starting a course on motor design. In this issue and the second column, I'll finally get around to ex…
Motor Design CourseThis series features descriptions of our thoughts about motor design, targets beginning motor designers and provides information about design themes for those seeking to acquire basic knowledge about the subject. In the previous i…