Thank you for contacting us.
Thank you for contacting us.
Your question has been sent to Prof. Miller.
PROFILE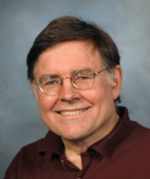 Prof. Miller was educated at the universities of Glasgow and Leeds, U.K., and served an industrial apprenticeship with Tube Investments Ltd. He worked for G.E.C. in the U.K. and General Electric in the United States. From 1986-2011 he was professor of electric power engineering at the university of Glasgow, where he founded the Scottish Power Electronics and Electric Drives Consortium. He has published more than 200 papers and 10 books and 10 patents, and he has given many training courses. He has consulted for several industrial companies in Europe, Japan and the United States. He is a Life Fellow of I.E.E.E. and in 2008 he was awarded the Nikola Tesla award.
The Green Book: "Design of Brushless Permanent-Magnet Machines"
The Green Book:
"Design of Brushless Permanent-Magnet Machines"
著者: J.R. Hendershot & T.J.E. Miller.
This 822-page brushless machine design book is generously illustrated in color as the authors have tried to catch up with the progress over the last 16 years of PM bushless machine design and development since their well-known 1994 book. Almost the entire work is the direct result of intensive consulting by the authors, in collaborating with many of the leading producers of brushless permanent-magnet machine products worldwide. The book was written with a focus on actual engineering practice and tries to deal with most of the questions that arise on a daily basis in PM brushless machine design. The authors' partnership is a long-standing combination of theoretical, practical and consulting experience, while the book with its rich illustrations of industrial products celebrates the rich engineering accomplishments of design engineers from all over the world.